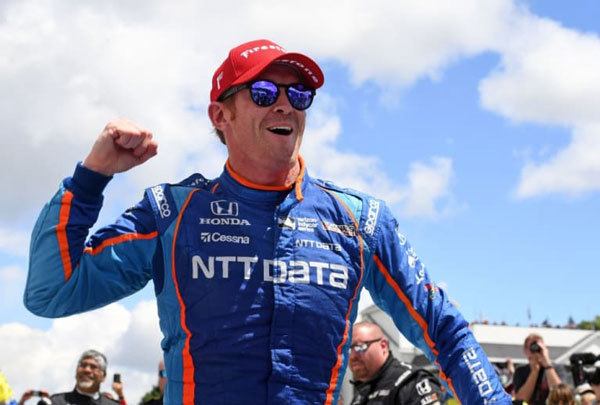 04 Jan

INDYCAR Champ Scott Dixon and more!
IndyCar champ Scott Dixon Interview & Porsche driving at Barber's Media Days.
Wade Cline, Bham Now sales manager behind the wheel.
Media Day at Barber Motorsports gave local press an opportunity to tour the impressive museum and learn more about the upcoming Honda Indy Grand Prix of Alabama. In less than a month, April 20-22  10,000 fans will converge on Barber Motorsports Park  to take part in exciting fan experiences and the pulse surging thrill of IndyCar racing.
I attended Barber's Media Day and had a chance to speak with one of the veteran champs of the sport, Scott Dixon, to learn more about the man behind the wheel.
Four-time champion Scott Dixon, was the best-placed Honda driver in 2017. Dixon was born in Australia, but is a citizen of New Zealand and a resident of Indianapolis. He began driving for Chip Ganassi Racing in 2001, 17 years ago. Dixon said he has seen the sport evolve tremendously from technology and sponsorship commitments throughout his tenure.
I asked Dixon what makes Alabama's Barber track different from others he has raced.
"Barber is very unique, there are some really tight and blind turns, The course has some elevation and is not completely flat which  makes it very interesting and a more intense race."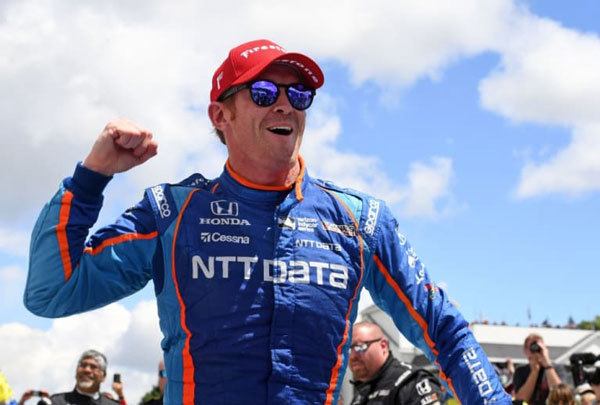 Impressive IndyCar record!
Dixon won the Indy500 in 2008 and has four championships under his belt. He is fourth on the all-time IndyCar wins list with 41 impressive victories.
Scott explained that every year he and his team set just two goals: "Win the Indy500 and win the Championship."
Dixon's wife Emma is also an athlete, a former Welsh and British 800-meter track champion. I was curious If Dixon's two daughters, Poppy and Tilly, might follow him into the racing world as a career. He shared;
"Maybe, but we expose them to all sorts of things like swimming, choir, piano so that they can find their passion. My two kids come to about 10 races a year and my wife comes to about 75% depending on what's going on."
Scott Dixon is excited about his run in April at Barber. He likes the course, the climate and the overall race atmosphere. Listen here to Scott explaining a recent practice session posted on Twitter by a race fan.
Barber Motorsports has exciting IndyCar fan experiences.
Barber speedway has been the site of the IndyCar Series Grand Prix of Alabama since the 2010 season. Media Day gave members of Birmingham's press an opportunity to explore the stunning collection and to learn more about the history of the museum and the upcoming events and races.
Barber is also the home of the North American Porsche Driving School.
 "Why are we in Birmingham? Come see for yourself. You'll understand.'
Barber Motorsports Park in Birmingham, Alabama is home to the Porsche Sport Driving School and is considered one of the most challenging racing circuits in the country. This professionally designed, world-class circuit plays host to the Indy Car Series and the MotoAmerica Superbike Series. Barber Motorsports Park made its name as one of the most competitive road courses. The perfectly manicured landscape, immaculate grounds, interesting sculptures and world class museum are sure to amaze visitors." Porsche Driving School.
The Porsche Driving School gave us thrilling driving and riding experiences yesterday! Though it was a blustery, wet day the drivers were making test runs and practicing. It was a thrilling experience to be around that much state-of-the-art engineering, driving expertise and speed!
The photo above reminds me of a giant's matchbox case. Barber's extensive collection of custom, antique and vintage race cars, the largest collection of Lotus race cars in the world and the motorcycles, make this attraction unique to the state, and in fact unique to the country when you partner it with the lightning fast entertainment of IndyCar racing on site.
[kswr_button btn_link="url:https%3A%2F%2Fbhamnow.com%2F2018%2F03%2F21%2Findycar-champ-scott-dixon-interview-porsche-driving-at-barbers-media-days%2F%23more-181040||target:%20_blank|" btn_style="qaswara" btn_hover_action="scaleup" btn_txt="FULL ARTICLE" btn_default_style="1″ btn_full_width="false"]